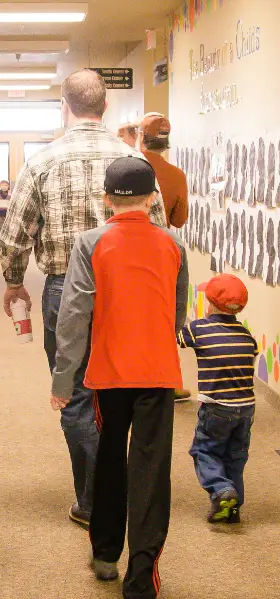 Growing and Going as Christ's Family
Families share common interests, passions, and heartbeat. Here are some of the values that unify us as a church.
We value being a Biblical family
We value being a family that is grounded on the truths of Scripture. It's our desire to not just be a community that knows and studies God's word, but one that is actively seeking to follow Jesus in every sphere of life. We're passionate about knowing what God's word says, but even more passionate about living out it's truths. We want God's truth to reign in our lives, for our lives to reflect His grace and mercy in all that we do.

We value being a Growing Family
We believe as a church that the presence of Christ in our lives will change every aspect of a person's life. We value helping people grow as passionate disciples of Jesus, equipped to take His love to the world. Whether it's receiving Christ's grace or laying down unforgiveness, we want to equip people to take that next step in their journey. Each person is taking that "next step" of following Jesus. We don't just want to talk about knowing Jesus, but want to model that life in all we do.

We value being an Authentic Family
One of the most commonly used terms to describe the church in the New Testament is the word "family." In our families we do life together, love one another, and serve together. We are passionate here at Grace, that we be a place for the entire family, regardless of age or background. Far more than simply coming on Sundays, we want to put down the masks and authentically be in genuine relationship with one another. Together, as we live as family, our prayer is that we would come to know and love Christ more.

We value being a Serving Family
We believe that the love of Jesus is a gift that is simply too big to keep to ourselves. The incredible love of Jesus calls us to radically love others and to proclaim that love in the world. As a church, we are passionate about sharing the love of Christ personally, locally, and globally. We believe that we exist as a church not simply for ourselves, but that we are called to live to make the love of Jesus known and to carry that love to the world.