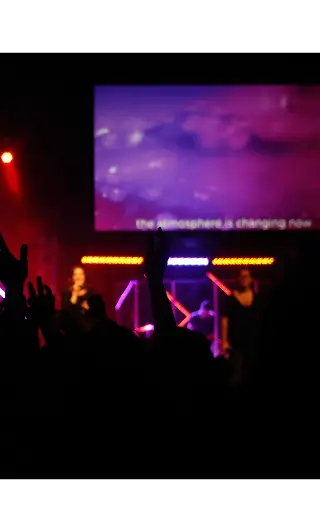 Worship Ministry
Worship is a response to God for who He is and what He has done. When we rightly respond to His truth, we are transformed and find our deepest longings satisfied in Him. In our Sunday worship services, we gather as a community of faith to hear from God through the Scriptures and respond to him by re-aligning our lives around Jesus. This response includes sung and spoken prayers of confession, gratitude and commitment to God.
Our worship however, doesn't end when we leave the worship service. Worship is a lifestyle of responding to His revelation. As we discover who He is, we worship Him by reflecting those same qualities to the world around us.





If you would like more info on how you can be a part of the team that leads us in worship each Sunday, please contact

the

Grace office staff

.