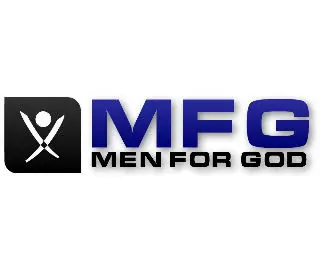 "As iron sharpens iron, so a friend sharpens a friend." Proverbs 27:17

Men For God - Men's Ministry
Have you felt something tugging at your heart, like there's more to just the daily grind? Do you feel the need or want to commune with like-minded guys following in Christ's footsteps?
Here at Grace, our Men's Ministry provides an opportunity for men of all backgrounds to come together, help each other, and fulfill not just the physical needs of fellowship, service projects and community, but also the spiritual needs of men to put Christ at the center of our lives.



MFG Activities
Bible Studies, Classes, and Small Groups:
Contact the church office, Men's Ministry leaders, and or watch for details in the Grace Connections or Grace Newsletter for details on studies and current offerings.
MFG: Men's Ministry Iron Sharpens Iron Discipleship, men gathering in community to know and grow in Christ. Thursdays, 6:30-8pm Mt. Hood Room.

Fellowship and Skill Building:
Service Projects: Helping our church family, elderly/widows, and those with needs.
Partnership projects with the community/other churches.
Breakfast at Kozy Corner St. Helens, Saturdays 7am.

Annual Events:
Men's Round-Up: Held at Camp Tadmor in Lebanon, Oregon in early September. Men from all over Oregon meet to hear inspirational guest speakers and amazing music.
Men's Retreats: Where our Men's FE26 group heads out and has fellowship and alone-time to exercise our personal relationships with each other and God.
Men's Outings: Join us for various activities where we go out and enjoy many things like sporting events, gear and grub, camping, fishing,
father/son/children events, etc. "Details given when events are arranged."

For more information contact Grace office @ office@gracebaptistcc.com.